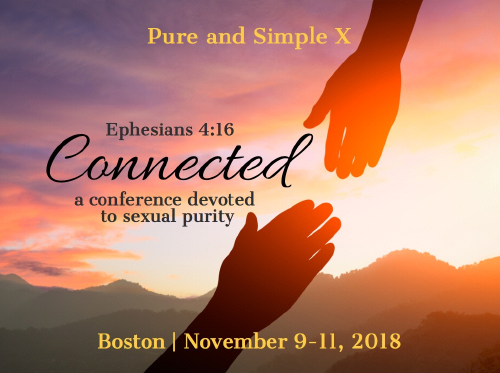 November 9-11, 2018
Boston, Massachusetts
We are a group of brothers and sisters from around the world who have sought God with all of our hearts to be victorious over sexual sin and the devastating effects that it has had on our lives and our loved ones. We have become a family who loves to meet together and hold out hope.  When we get together in November, our primary focus is to pass on the message that God indeed provides us with more than enough power to overcome. We will have keynote sermons, leadership training, topical classes as well as many testimonies all geared to help us live in God's power.
Who Should Attend?
Anyone who wishes to be spiritually equipped to better handle sexual temptation and sin with God's power is welcome to attend. This includes:
Men and women who have recognized their own powerlessness with regards to sexual sin.
Men and women who wish to heal relationships damaged by sexual sin.
Men and women who struggle with love and relationship addiction.
Men and women who wish to learn more about this issue so that they can help others who are powerless.
Men and women who lead recovery groups and wish to get extra training.
What to Expect
A unique and deeply Biblical workshop which is unafraid to honestly face the real issues of sexual temptation in today's world! We offer classes for single men, single women, married couples, those who struggle with same-sex attraction and for those who wish to lead recovery groups.
Schedule
This year's Pure and Simple Conference will begin early on Friday evening with a lesson and group activity. Saturday morning and afternoon will be busy with lessons and breakout classes specific to your interest. We'll also have lunch together on Saturday. We also plan to come together Saturday evening for a lesson or activity. On Sunday morning we'll worship and take communion together. The conference program is now available.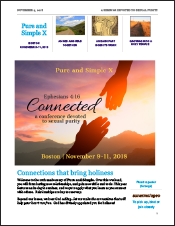 Location
The conference will be held at the Holiday Inn Boston-Dedham Hotel & Conference Center, 55 Ariadne Rd, Dedham, MA.
Registration
Registration includes:
Two nights hotel stay (except Program Only option)
Breakfast on Saturday and Sunday morning (except Program Only option)
All activities and classes beginning on Friday evening November 9th through Sunday worship on the 11th.
A fellowship, which includes dozens of people who have successfully overcome personal sexual purity challenges and helped others overcome as well.
A safe environment to talk about highly sensitive issues
Banquet lunch on Saturday
Art Therapy
Many restaurants a short drive away
| | | |
| --- | --- | --- |
| Registration Option | Price | Available Until (unless sold out) |
| Married Couple | $490 ($510 after 10/7) | October 18 |
| Individual – Shared Room | $250 ($260 after 10/7) | October 18 |
| Individual – Private Room | $390 ($400 after 10/7) | October 18 |
| Program Only | $110 | November 9 |
Online registration is now available.